Le studio anglais Duffy London, présenté récemment sur Blog Esprit Design avec la table basse Abyss Horizon, propose le Swing Bar, un bar aux lignes épurés et aux assises balancelles.
« We don't stop playing because we grow old, we grow old because we stop playing. » – George Bernard Shaw
Christopher Duffy est né à l'Est de Londres et y a également fondé son studio en 2002, après avoir étudié le Design de Produit à l'Université de Brighton. Il dirige désormais son studio avec a son actif un nombre conséquent de maisons ainsi que l'aménagement original, fantaisie et qualitatif de Google, Media studios et Royal Palaces. Ses pièces design comptent la table UP (2010), le Shadow Chair (2008) et le Glo Canvas (2002), pièces instantanément reconnaissables devenues icônes du design moderne et fantastique.
Le Swing Bar a pour but d'apporter un terrain de jeu dans une salle de réunion ou bien dans une salle à manger.
« Snap your staff or dinner guests out of the doldrums; meetings or dinners will become a fun and inspiring experience. » – Duffy London
Cette conception ludique enchantera et inspirera tant l'espace qu'elle occupe que ses futurs utilisateurs !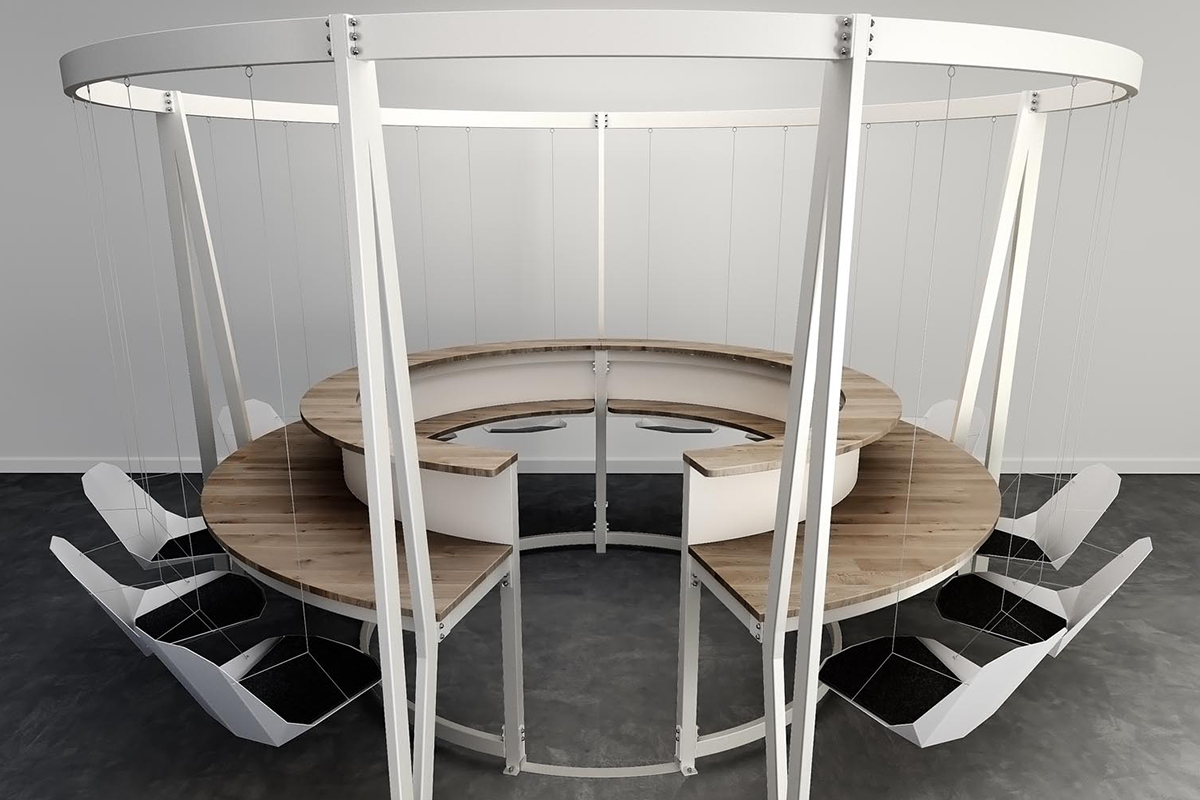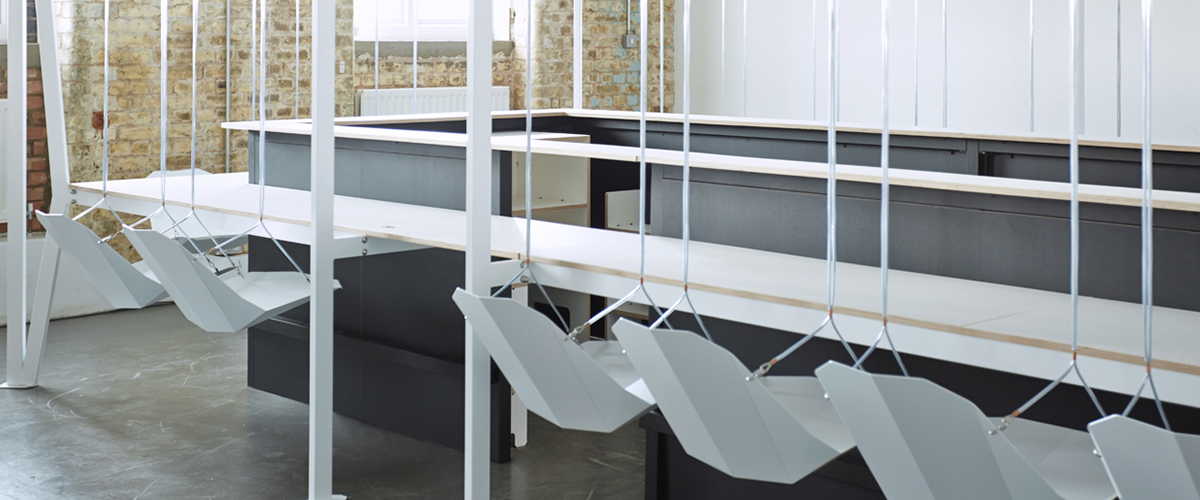 Le Swing Bar est composé d'une table pivotante et de douze chaises suspendues. Il est disponible en version intérieure et version extérieure.
Les plateaux sont disponibles en noyer ou chêne avec plusieurs couleurs disponibles.
Dimensions :
Diamètre : 390 cm
Hauteur : 220 cm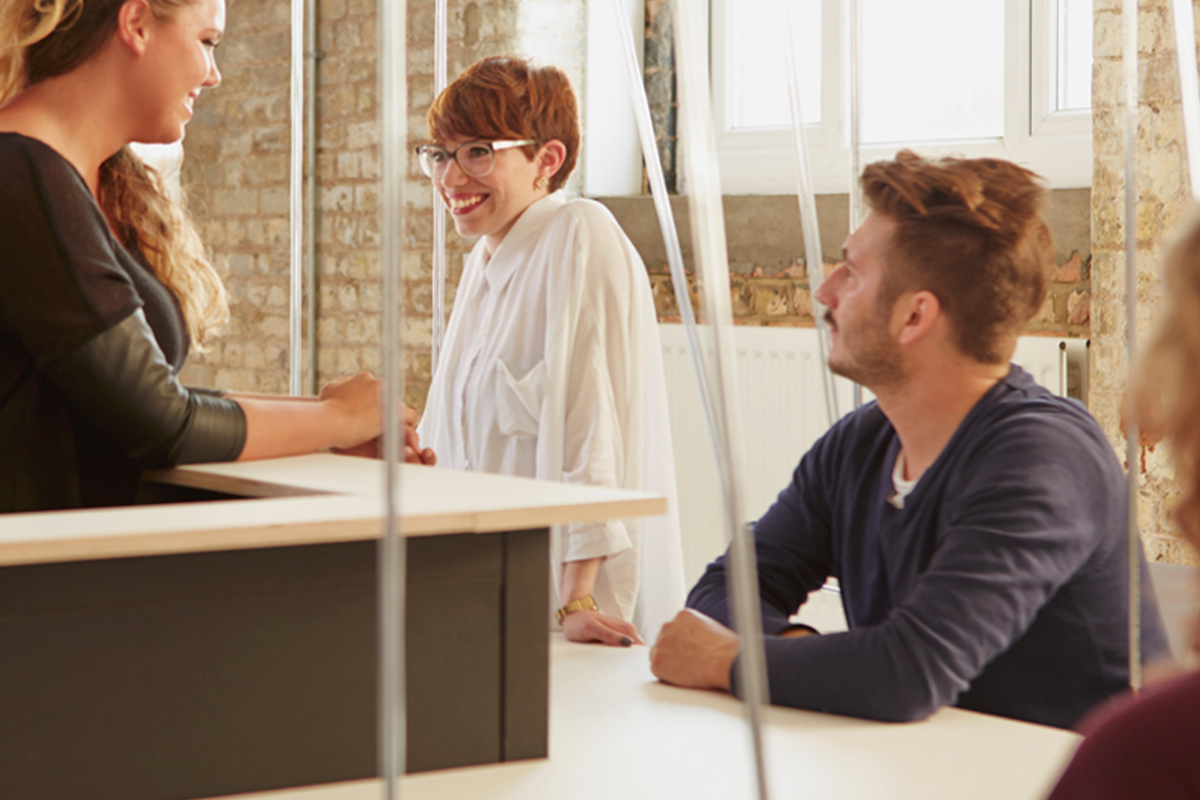 Plus d'informations sur le studio Duffy London
Retrouvez notre sélection d'articles dédiés aux TABLES
---
The post Swing Bar du studio Duffy London appeared first on Blog Esprit Design.