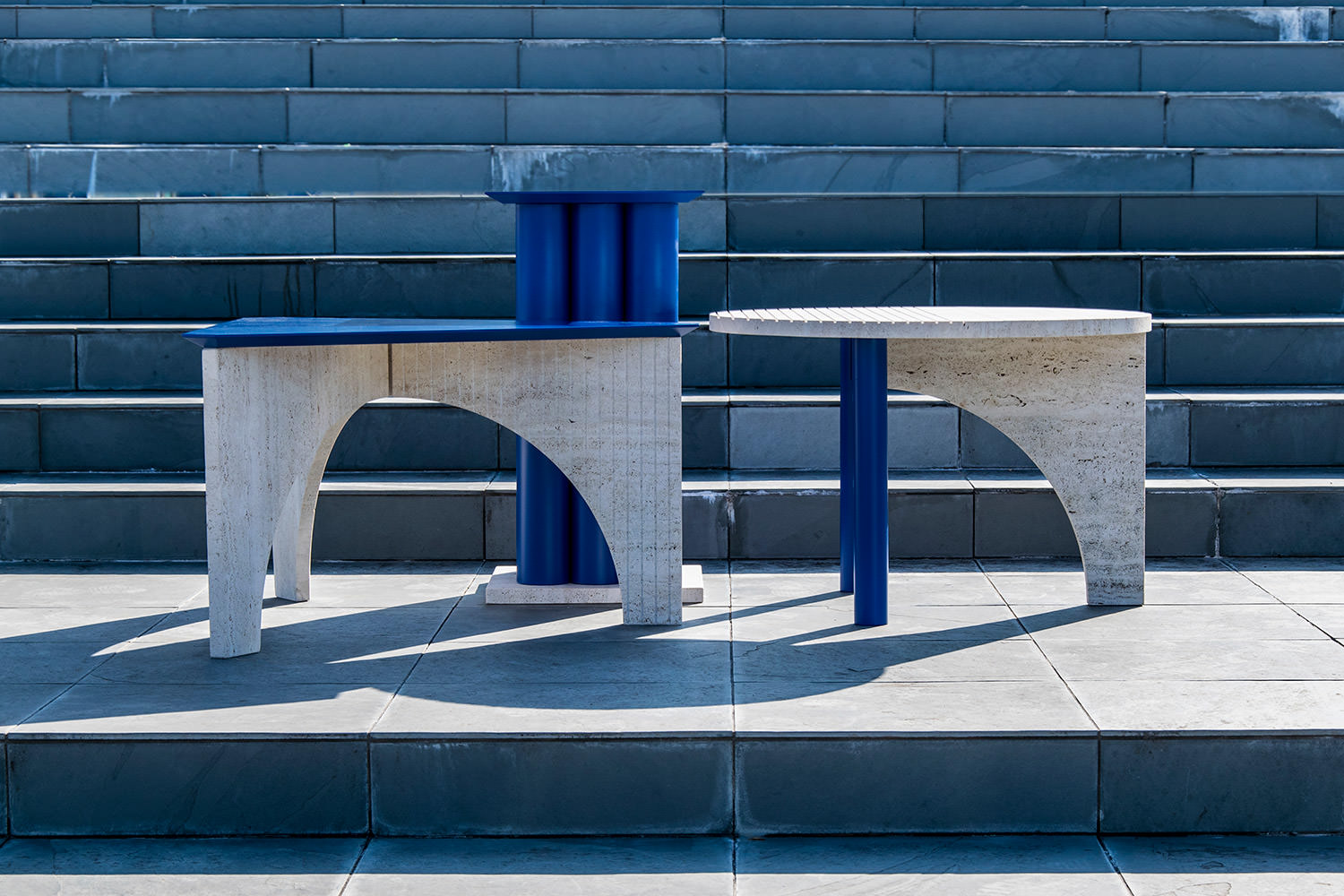 Davide G Aquini, designer italien revient sur BED pour nous présenter son nouveau projet baptisé TuttoSesto, une collection de tables basses mêlant bois et travertin.
« TuttoSesto is a collection of coffee tables looking like microarchitectures recalling, with their name, the playful Neoclassicism of the 80s. They are made of travertine, an iconic stone from ancient Italian history, deliberately juxtaposed to vibrant and deep Klein blue. A contrasting combination that links materials and archetypes of the past to the tastes and design of the present.« 
Telles des micro-architectures, le designer italien mélange cette pierre sédimentaire hommage à l'Italie et son histoire, au bleu Klein, profond en paradoxe de bois / pierre.
« In this project nothing is only a matter of aesthetics and shape does not follow function. The design results from the respect for the material, so that the waste of travertine is minimized. The base, a tribute to the round arch of Roman architecture, is the stone left after cutting the table top, which is obviously a circle. A perfect shape and "perfect" use of the material… closing the circle.« 
Le designer optimise l'utilisation des matériaux, le plateau rond de table, provient de de la découpe en arche du second modèle. Hachurées, élancées, arrondies, franches, en oubliant les proportions les termes de l'architectures s'appliquent plus aisément qu'à la création du mobilier.
Plus d'informations sur le designer : Davide Aquini (site officiel)
Retrouvez notre sélection de TABLES
---
The post TuttoSesto tables bois et travertin par Davide Aquini appeared first on Blog Esprit Design.